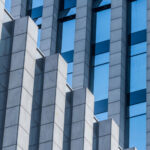 Meet Steve Wissak, Partner and Head of Underwriting & Asset Management for Fairbridge Asset Management
May 26, 2023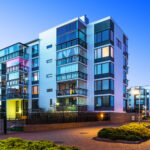 What Is Bridge Lending: An Intro Guide for Borrowers and Lenders
July 7, 2023
While financing commercial real estate shares some of the same features as a residential loan, which many of us have gone through, there are key elements that make the process unique. When a borrower approaches Fairbridge Asset Management for short or long-term financing, our first step is to understand the project's story and financial needs.
If the basics of the deal look attractive, we will reach out to interview the sponsor group. In many respects, lending is an objective science, but there is a subjective art to it as well. Part of evaluating a potential borrower is getting to know them as business people. We want to understand their experience, goals for the subject property, usage plan for the loan and their ultimate exit plan.
While our average timeline is 15 to 30 days, Fairbridge can close on a loan in as quickly as 10 days. That's one of the major advantages of working with a private lender. We're just as thorough as a bank, if not more, but significantly more efficient.
In evaluating a commercial loan request, Fairbridge asks questions such as:
What are you pledging for collateral?
What is the property's current value and value-add potential?
What are the sources and uses of your other financing?
What equity have you put in so far?
What is the overall capital stack composed of?
What is the sponsor's experience?
What is the project's exit plan?
Once the broad strokes of a deal are approved, we issue an offering memorandum and term sheet before starting the rigorous due diligence process, which involves both internal and third-party resources.
Each loan has slightly different due diligence needs. For example, appraisals and title searches are standard, but not every property requires an environmental report. To get a complete picture of the property's financial health and prospects, we ask for information such as lease agreements, rent rolls, trailing 12-month statements, equity statements, project pro forma, construction budget and more.
The Fairbridge Asset Management team also personally visits the subject property and meets with loan sponsors. We believe it's important to know exactly who we are lending to and see firsthand how the sponsors will use our investors' funds. We feel real estate lending still requires "touching and seeing" the collateral.
Prior to closing, the borrower must create a single-use LLC, as we do not lend to individuals. The closing checklist also includes things like pledging collateral and providing a personal guarantee.
Unlike when an individual buys a home, a commercial loan closing typically takes place between attorneys for the lender and borrower. When all agreements are executed, funds are released from escrow to the borrower's LLC within 24 hours, in accordance with the law and with the specific terms and schedule outlined in our loan agreement.
---
Disclaimer: Unless expressly indicated, this message is not an offer to sell or a solicitation of an offer to purchase an interest in any entity or investment vehicle. Any such offer or solicitation will only be made through formal offering materials. Past performance is not indicative or a guarantee of future performance.
We do not provide legal, accounting or tax advice. Any statement regarding such matters is explanatory and may not be relied upon as definitive advice. All investors are advised to consult with their legal, accounting and tax advisers regarding any potential investment. The information and any opinions contained in this communication have been obtained from sources that we consider reliable, but we do not represent such information and opinions are accurate or complete, and thus should not be relied upon as such.