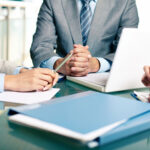 Meet John Lettera, Co-Founder and Head of Origination for Fairbridge Asset Management
May 22, 2023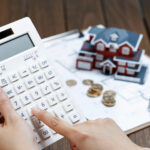 Financing Commercial Real Estate: A Step-by-Step Guide
May 31, 2023
Today, Steve Wissak is a partner at Fairbridge Asset Management and the firm's Head of Underwriting & Asset Management, but his career in real estate spans three decades. Prior to Fairbridge, he was a principal in several real estate companies that acquired multifamily apartment buildings in the New York City region. He was also involved in rehabilitating nearly 5,000 units of local workforce housing.
In 2018, Steve met John Lettera through mutual friends. At the time, Steve was running his own consultancy and advisory that assisted people in raising capital for real estate projects. He and John connected over their views of the market, as they shared a similar outlook on the current state of real estate – and more importantly, where it was headed.
The two of them agreed to start sharing deals to see if there were any synergies. In just a few weeks, the tremendous potential of their partnership became clear, so they decided to officially join forces at Fairbridge Asset Management.
---
Since 2018, Steve has been a member of the firm's Credit Committee, and in his role as Head of Underwriting & Asset Management, he is focused on providing developers and asset-owners with real estate-secured bridge financing.